What is The Best Drone Under $500
There are some great drones that you can buy for less than $ 500. That is good news. The bad news is that you have to look for cheap models for a long time or you have to make quality compromises.
Why this is so and what you should consider when shopping is explained in this article. To make this search faster for you, I also listed 5 drones for less than 500 USD and highlighted the advantages and disadvantages of the listed models. In case you need more information on this topic, check out this guide from Rene Peters of Dronepedia, by clicking here.
Why are beautiful drones so uncommon in this price range?
In the introduction I mentioned the flexibility you can make when buying your drones for less than $ 500. The area created in this way is probably a gray area: it is very demanding of low-budget producers, very cheap for high-end producers.
However, with a little effort, the best drones you can buy for under $ 500 can be found. When choosing drones, one should not stick to strict price limits but instead pay attention to quadcopter features. After all, some of the quadcopters listed here are either short-cut or short-lived models in the previous series.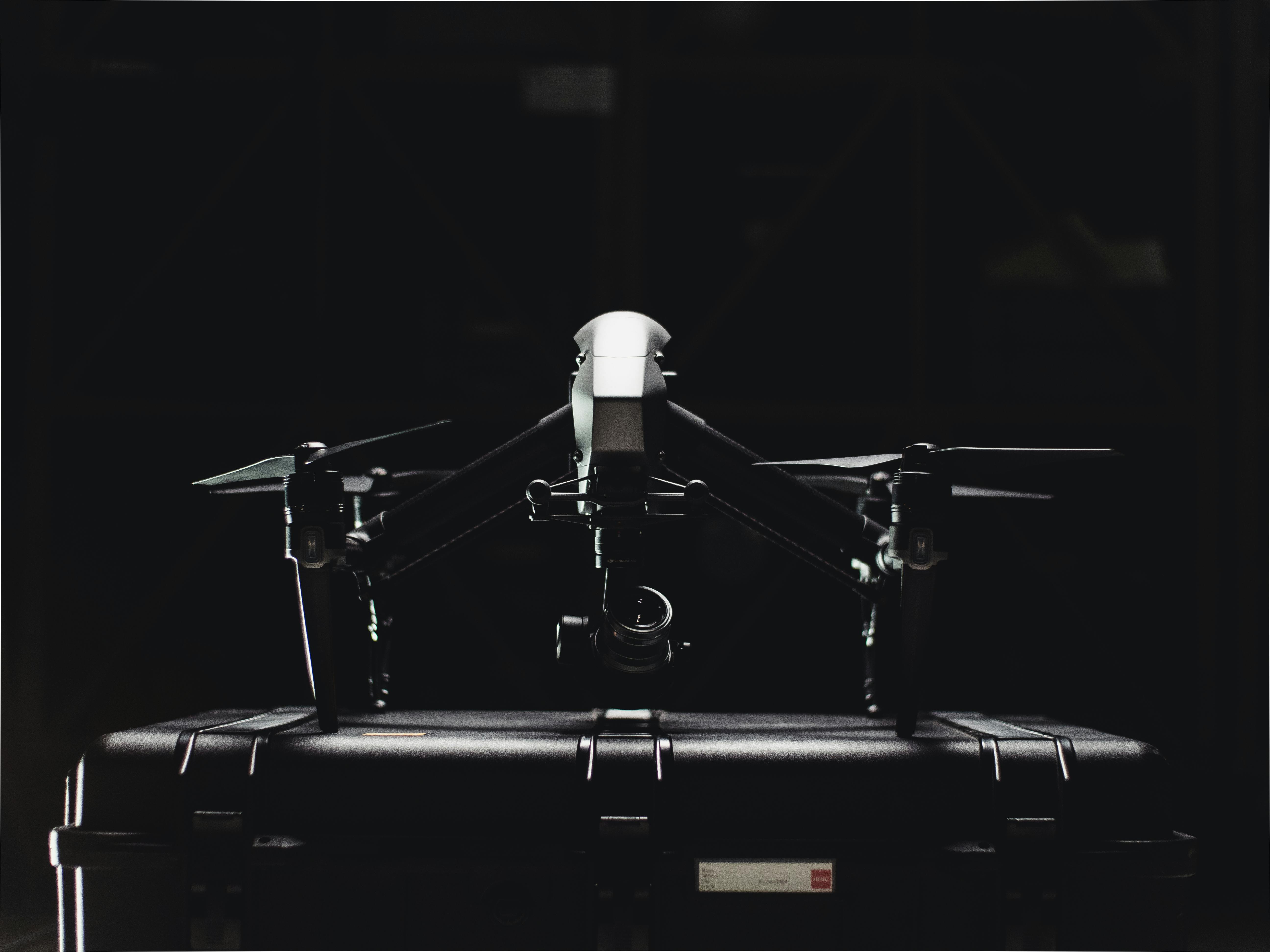 What are the mandatory features of a $ 500 flight?
It's not good
<5 Megapixel
bad apps
no (good) FPV
no GPS / GLONASS
Good features
5-12 megapixel camera
2,7K – 4K Video
beautiful FPV in HD video
Photos you took with Dronies
Very good
12+ megapixel
4K video
Obstacle detection
Flight time 20+ minutes
Within this price range you can expect a lot of round flight! From 300 Euro, the quadcopter should have solid GPS navigation and location tracking, carry a Full-HD (2.7K) camera and be capable of FPV.
FPV stands for First Person Viewer and states that you will see a live camera image on your tablet or smartphone during flight. Ideally you can also fly this way, but in this case the transmission should be stable and the independent level (FPS) should be high enough.
Tip: Quadcopters like the DJI Spark can also be controlled directly with a smartphone. This connection is established via WIFI and is therefore limited to distance.
The best drones cost up to $ 500
DJI Mavic Mini
Flight time: 30 minutes
width: 4 km
Camera: 12 Megapixel / 2.7K video
Smartshots and Dronies: Yes
Price: 400 dollars
Average: 10/10
The DJI Mavic Mini is a leading $ 500 drive. The drone has all the features you want in this price range: rolling, high flight time, long distance and very efficient camera. The Mavic Mini even reaches profi drone levels in many respects and costs only € 399.
Extra big: The DJI Mavic Mini weighs less than 250 grams, making it ideal for airless flight and flight.
In a nutshell: If you want a best drone under 500, you need to purchase the DJI Mavic Mini!
Yuneec Mantis Q
Flight time: 33 minutes
Distance: 800 meters (CE), 1500 meters (FCC)
Charging time: 60 minutes
Camera: 13 Megapixel / 4K
Smartshots and Dronies: Yes
Price: 380 Euro
Average: 8.5 / 10
The Yuneec Mantis Q is another great drone for under $ 500. As an unofficial fan of Yuneec Breeze, the drone gets high marks especially for its curable design, long flight length and 4K camera, 13 MP.
As a point of criticism its gimbal, which can compensate for mechanical vibrations. In addition, digital image stabilization is only possible in Full HD.
For this reason the Yuneec Mantis Q is particularly interesting for pilots who appreciate a low-cost 4K drone that is easy to move and control.
Yuneec Q500
Without a camera but with a gimbal compatible with GoPro: Yuneec's Q500
Flight time: 25 minutes
width: 1 km
Charging time: 50 minutes
Camera: –
Smartshots and Dronies: Yes
Price: 300 USD
Average: 7/10
The Q500 series from Yuneec is available in a number of versions, varying according to their camera and price point. The cheapest version for just under Euro 500 is the Q500 without a camera – suitable for all GoPro owners. These can put their action camera in place of the camera on this drone and film from the air. Copter can stay in the air for about 25 minutes and is more than 1 km wide.
Pair One
Flight time: 18 minutes
Diameter: 600 m
Charging time: 90 minutes
Camera: 16 Megapixel / 4K Video
Smartshots and Dronies: Yes
Price: 350 USD
Average: 8/10
If you do not want to buy a branded quadcopter, you can also buy smaller brands at a price tag of $ 500. There are also good offers from small companies, such as Pair One. This quadcopter has a 4K camera, 600 meters wide (video transmission) or 1 km (radio connection) and can take single photos with a decent 16 megapixels. Another nice feature is the display, which is permanently installed on the remote control and can be used to access live FPV data. For less than $ 350 the Pair One also has very cheap modern copies in this guide.
On the negative side, low production quality and high battery charging time are unfortunately noticeable.
DJI Spark
Flight time: 15 minutes
width: 2 km
Charging time: 35 minutes
Camera: 12 Megapixel / 1080p video
Smartshots and Dronies: Yes
Price: 400 USD
Average: 8/10
In 2017, DJI Spark was the youngest and youngest member of the DJI family, which included the Phantom consumer sector, Mavic Pro (1) and named the Spark lines.
Basically, Quadcopter is a high performance and high quality selfie drone, suitable for small, automatic videos.
Compared to the DJI Mavic Mini, the camera has very low resolution, not fixed to 3-axis gimbal, flight time is short, width is also short …
The smallest multicopter in this guide can be stored for up to 15 minutes.
The maximum distance is 2 km (remote control) and 80 meters (WIFI).
Parrot Anafi
Flight time: 25 minutes
width: 4 km
Charging time: 25 minutes
Camera: 21 Megapixel / 4K Video
Smartshots and Dronies: Yes
Price: 599 USD
Average: 9.5/10
The Parrot Anafi, launched at the end of 2018, is a folding drone with powerful bear features: Not only does the quadcopter offer long flight, fast charging, long distance, drones etc – no – the real Parrot Anafi star is the camera ! Not only is it high resolution (21 megapixels per image, 4K at 30 FPS per video) but it also moves 90 ° up and down.
Exciting aerial and high quality are almost guaranteed by this smart drone.
The only problem: Parrot Anafi breaks the budget of 500 Euro and therefore gets a portion of the deducted point. One does not find a comparable bird but at this price.
Result: What less than $ 500 drone can you buy?
As mentioned earlier, a price tag of up to 500 Euro is full and stays for both large and small brands. On one side there is a 4K Selfie-Copter like Parrot Anafi (high quality) on the other, there are beautiful drones in the middle like the Yuneec Mantis Q (cheap).